Demo theme for WordPress - "Gold Honey"
This is a WordPress theme we created from scratch on customer request.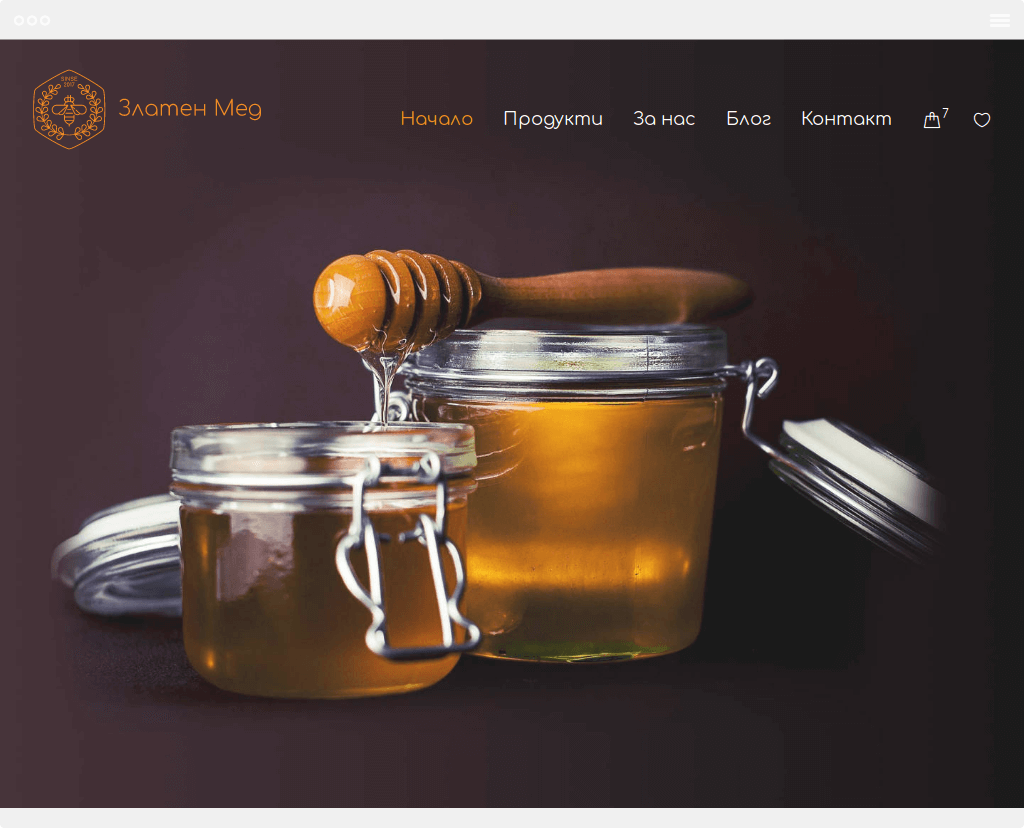 This project includes the following services:
This demo theme for WordPress was created from scratch on customer request. Basic functionality is provided by underscores.me, and for online sales we have re-trusted to WooCommerce.
As can be inferred from its name, it was designed and created with the idea of selling honey online.
The theme was never used by the client, but we decided to keep it in our portfolio because we put a lot of work and diligence in its creation.
#wordpress
#woocommerce
#css
#php
#jquery
#html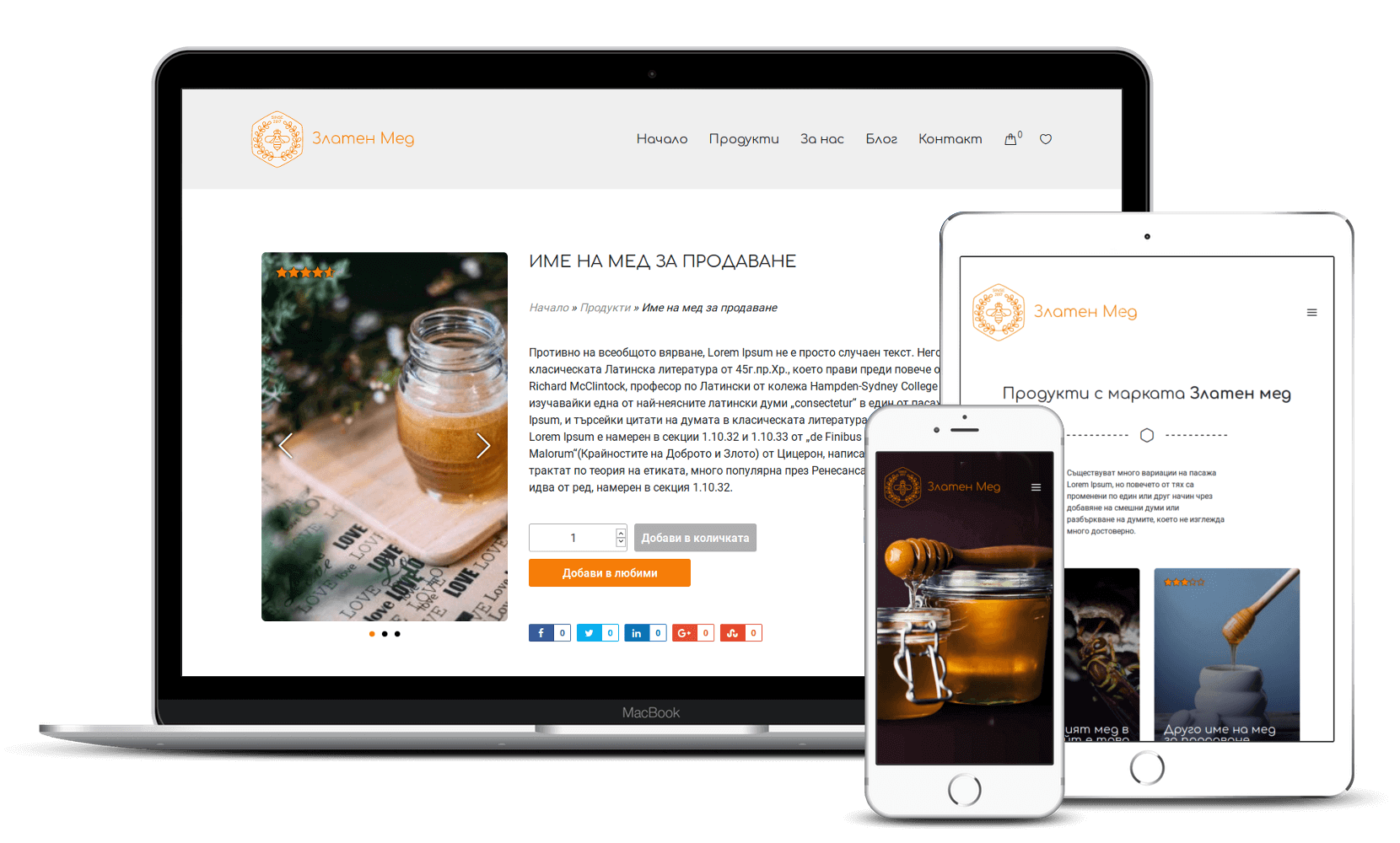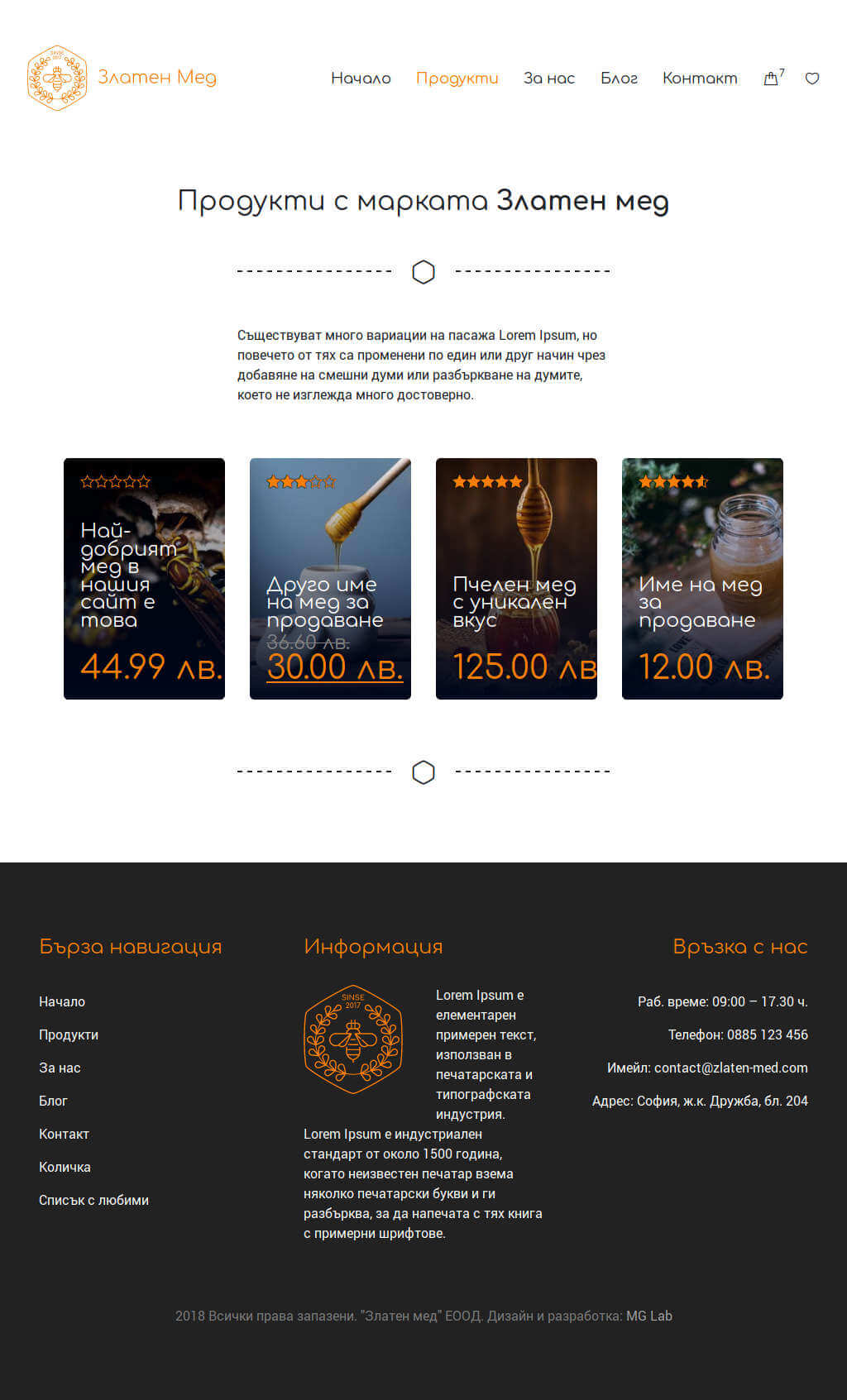 Are you interested in our services?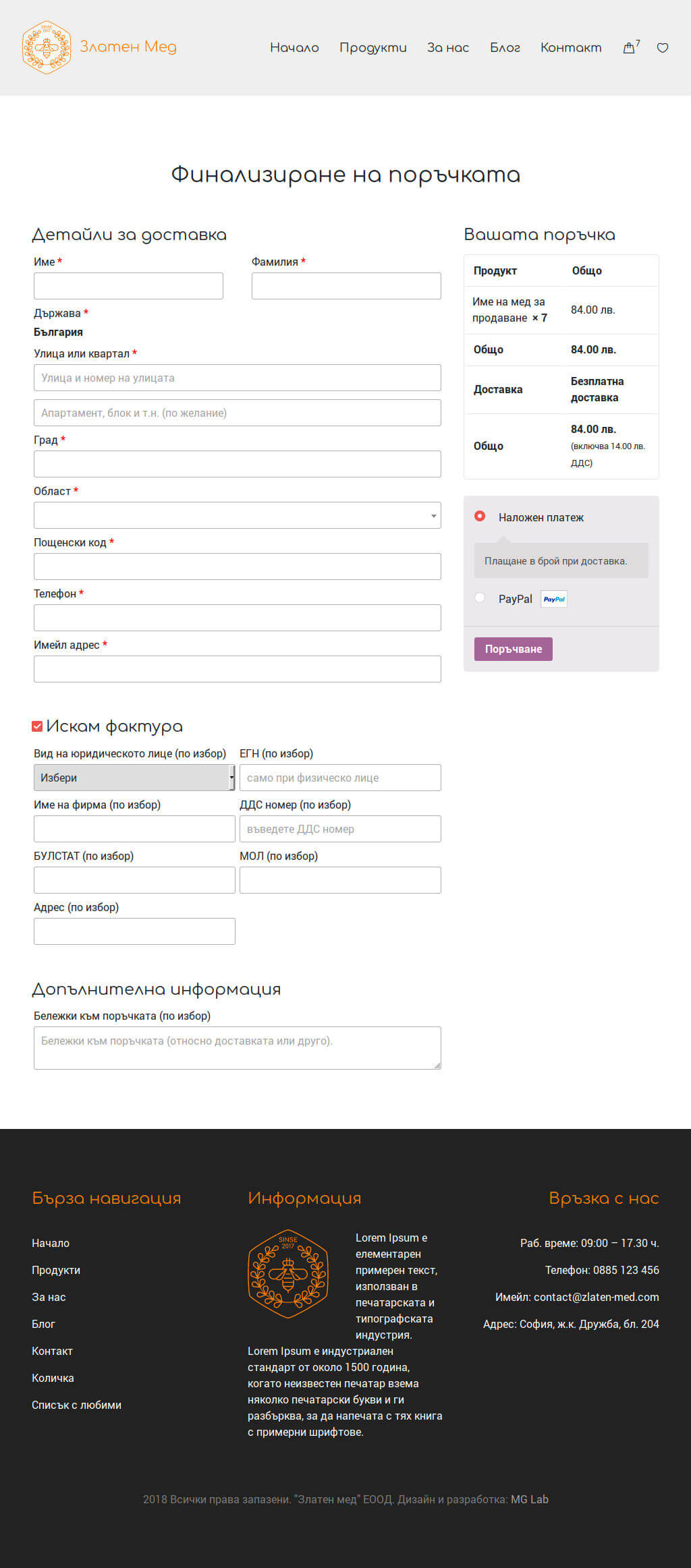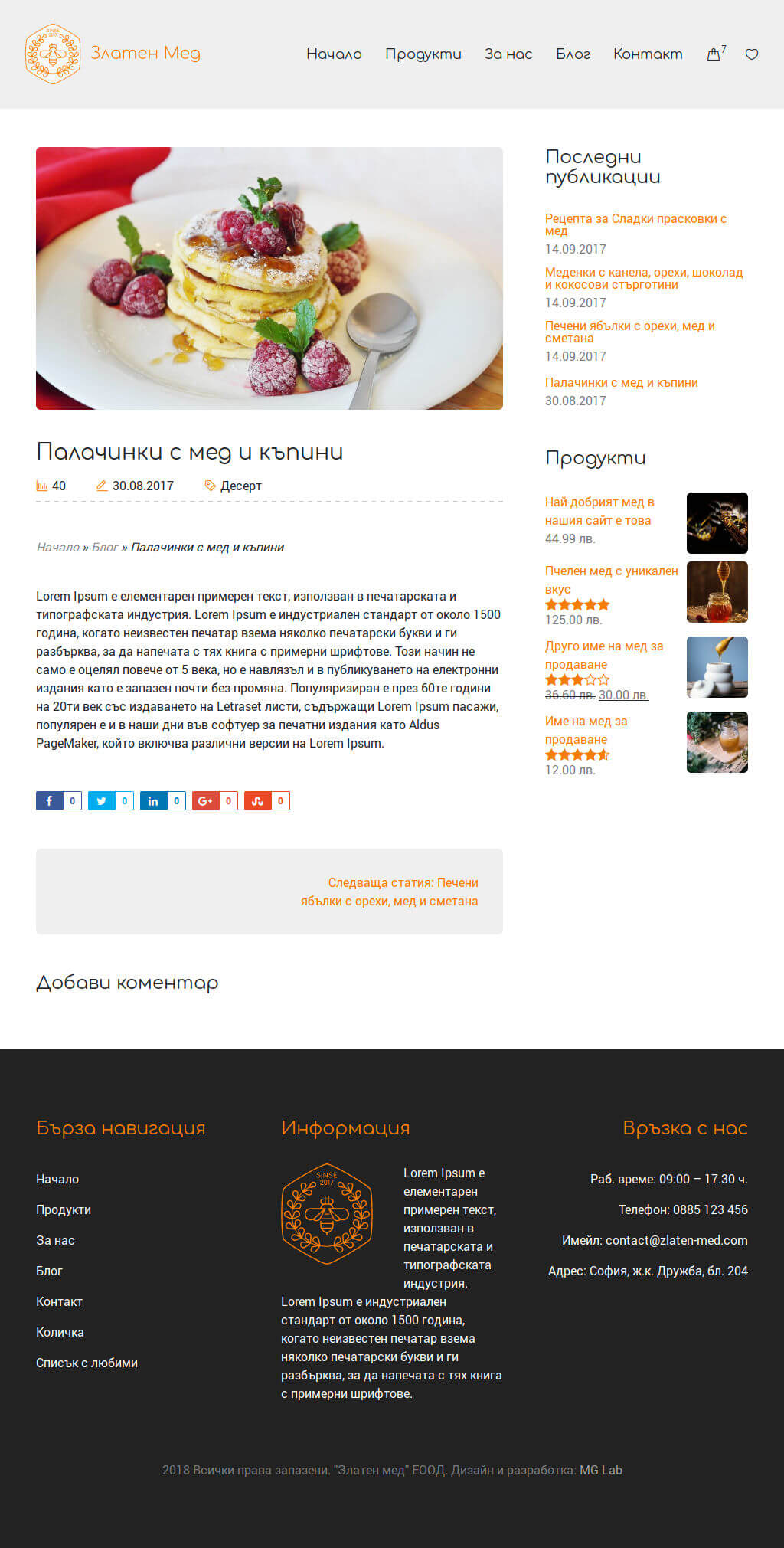 Other projects
These are some of other projects, on which we've had the pleasure of working on.