What does the service include?
Admin contact form to keep in touch with our team;
Everything unnecessary is removed;
Built-in help materials & work instructions;
When website content is updated regularly and everything superfluous is removed from the WordPress administrative panel, it is very convenient for the user. Sometimes users become overwhelmed by all the buttons and notification on this panel, making it difficult to navigate. This is especially true for people who encounter an admin panel for first time, which is most of the customers.
On the WordPress websites we build, we have developed a way to offer a convenient and easy-to-use panel for managing website content. You can see what we are talking about in the picture below.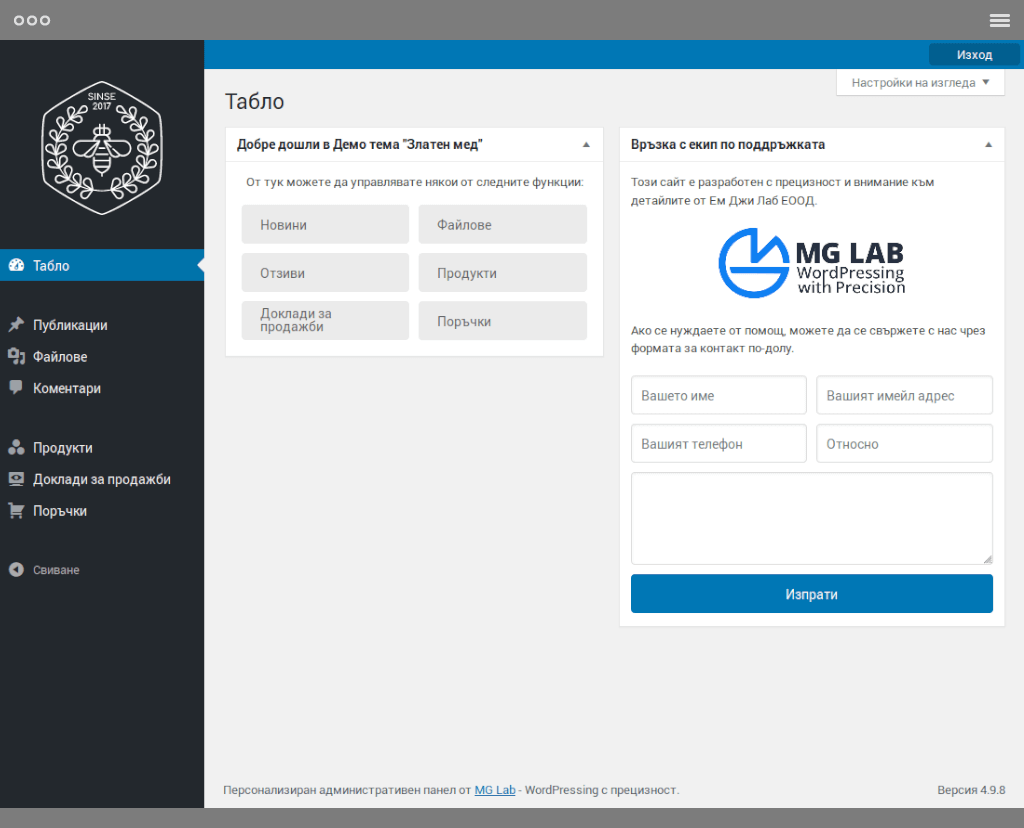 Do you need this service?