Website of real estate agency "Sea properties"
Updating WordPress 3.1 to the latest version and adding responsive design to an abandoned website.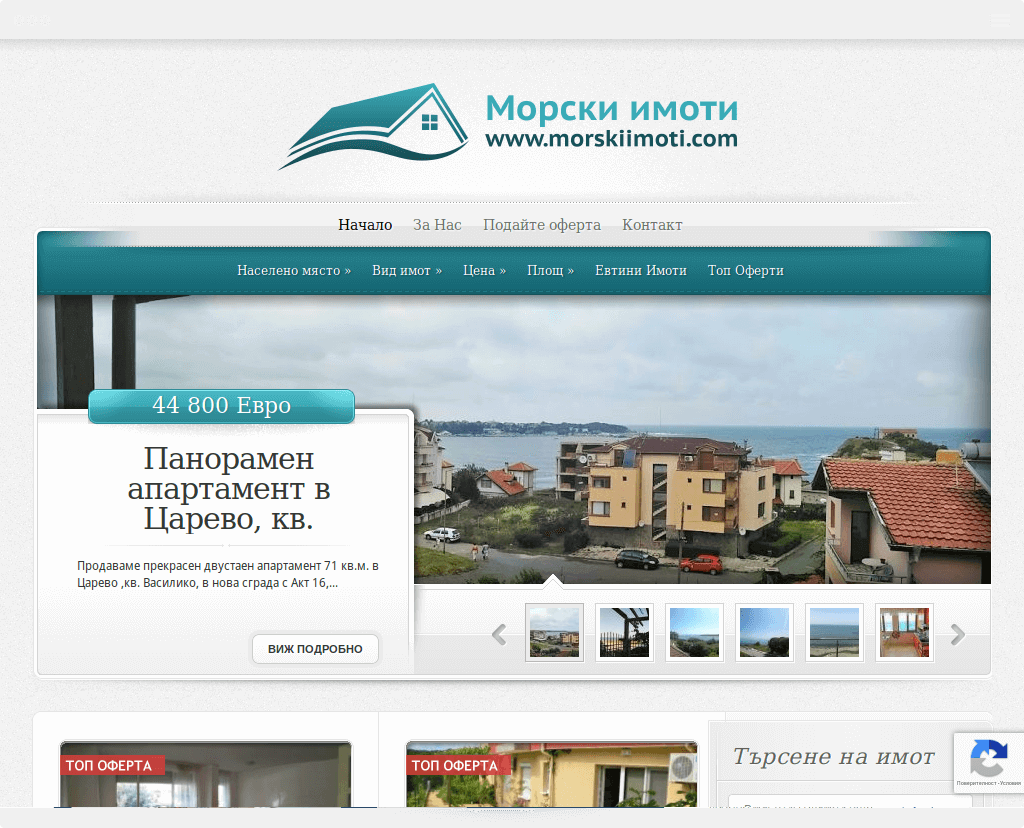 The project includes the following services:
The old website of real estate agency "Sea Property" was frozen in time. Since its creation in 2011 this webpage have never been maintained and nothing have been updated – WordPress core, plugins or theme.
The developers from Elegant Themes have long since stopped supporting the used theme – ElegantEstate, as they have focused on their core products – Divi, Divi WordPress Page Builder and others. We did not want to change the theme and for this reason we had to clear the code errors and add a responsive design. Of course, we did this not by installing extensions, but by creating a child theme and writing the required code.
Some other features that did not work well and needed a fix were: property search filter, property inquiry form, archives by city, type of property and price, similar properties and more.
After all, we've managed to tackle all the challenges, and now the updated website of real estate agency "Sea Property" works well on any device and is protected by the latest WordPress updates.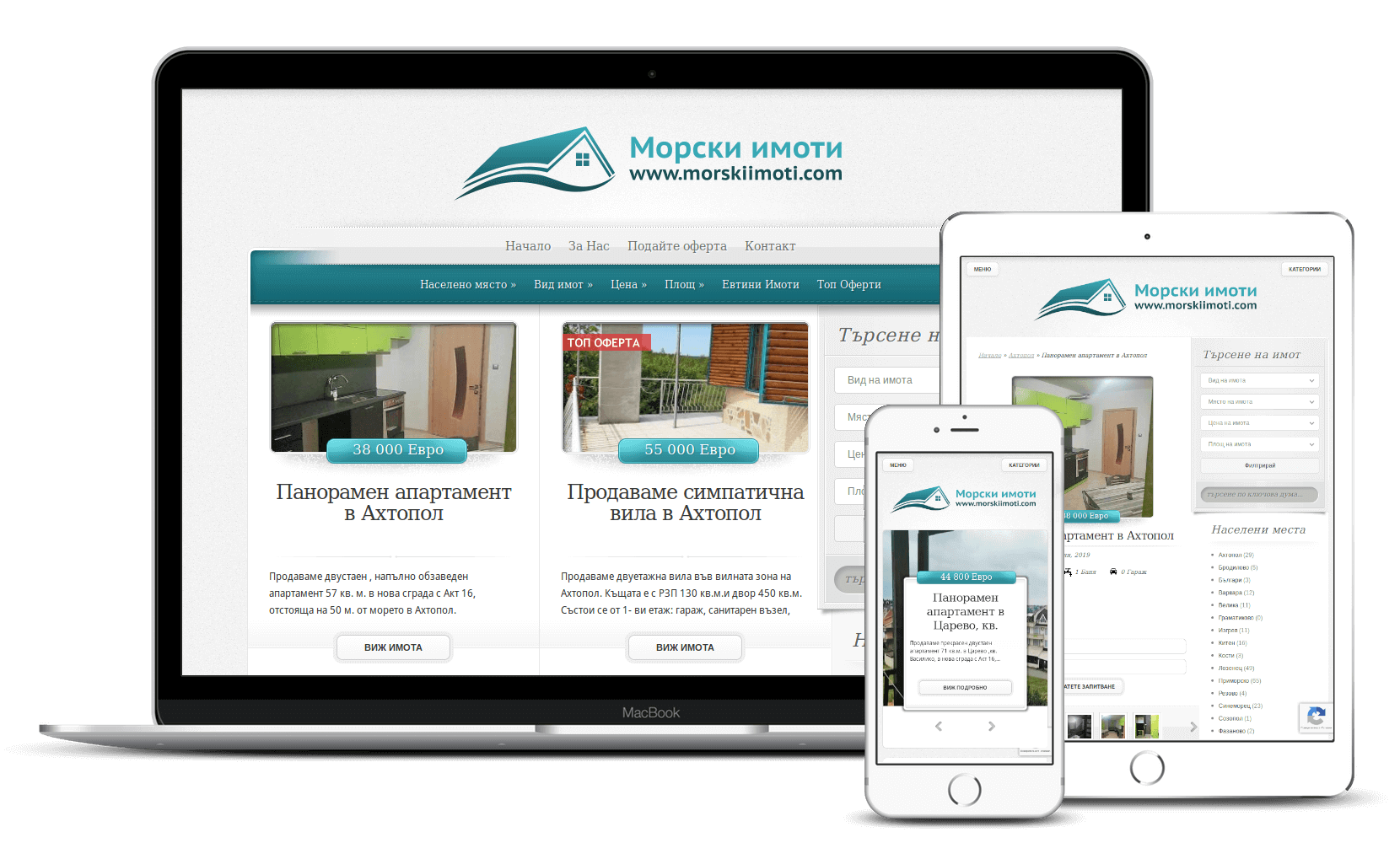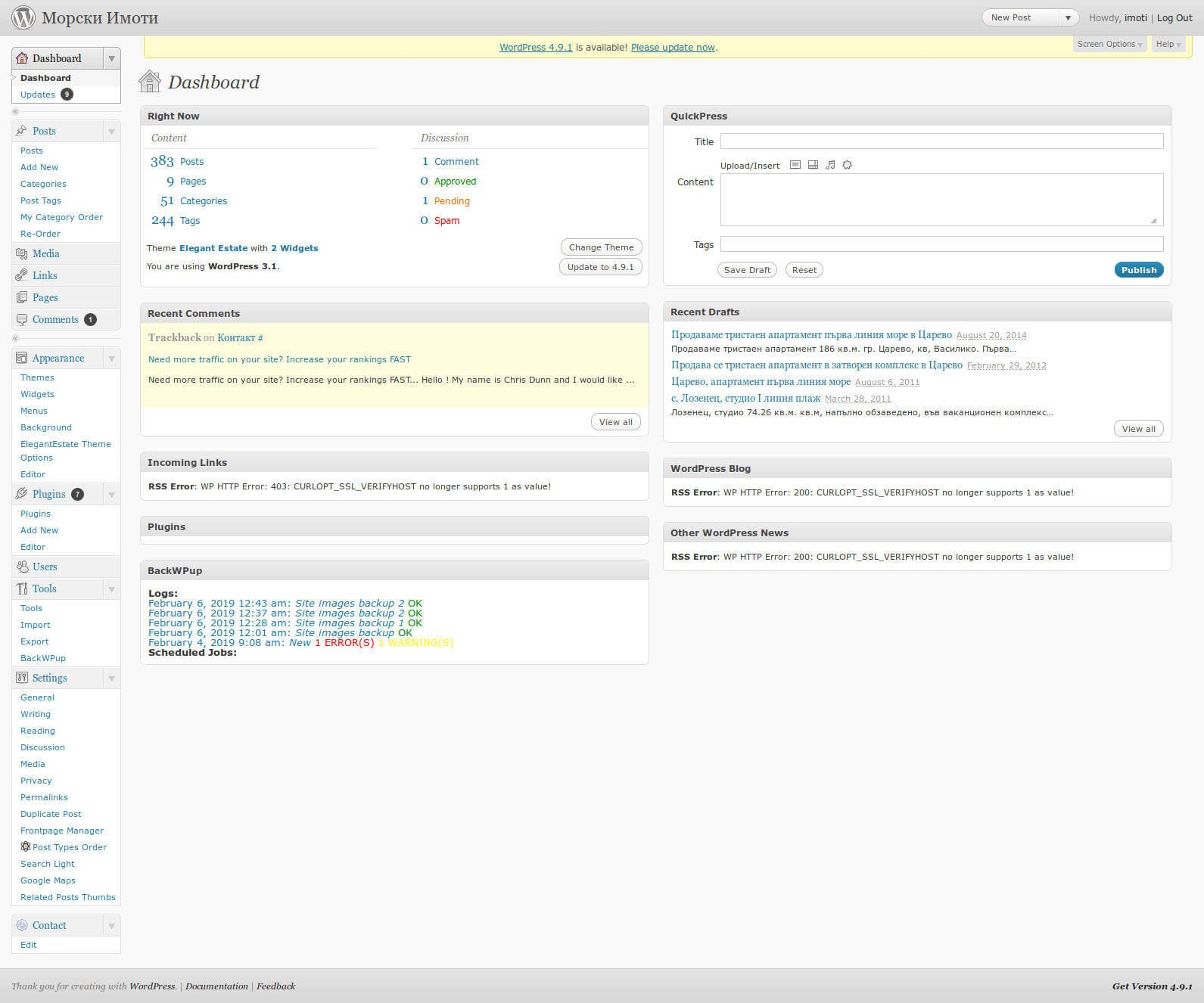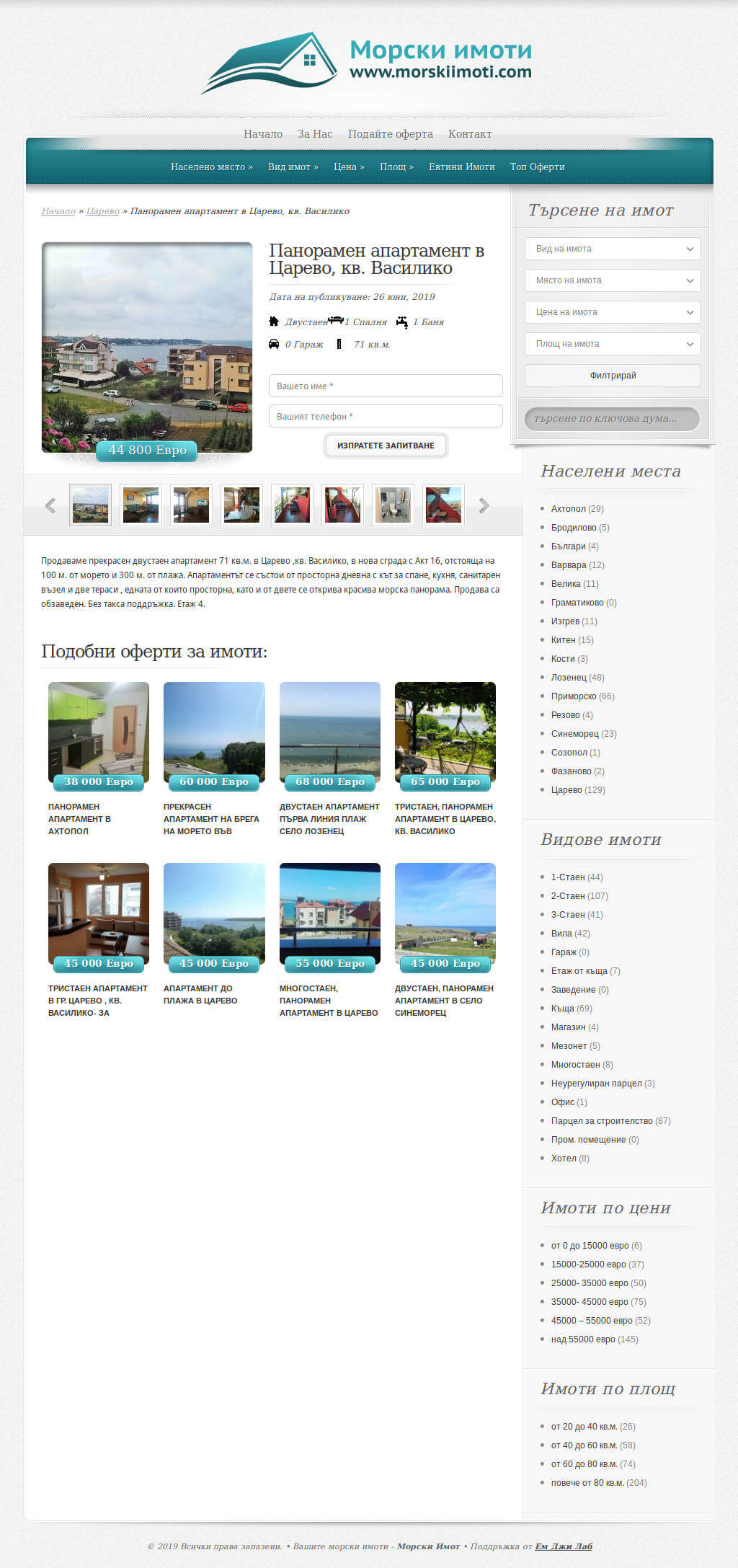 What problems did we solve for this project?
Update the WordPress kernel from version 3.1 to version 5.
Update and clear bugs from theme and plug-ins.
Add design for mobile devices.
Correction of search filters by adding additional taxonomies - size, price, location and type of property.
Add a quick request form.
Correction and vectorization of the logo.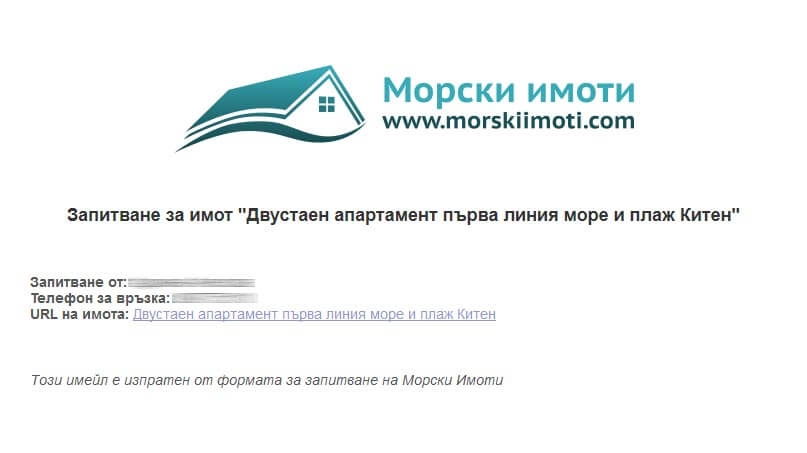 Are you interested in our services?
Other projects
These are some of other projects, on which we've had the pleasure of working on.